The Backseat Lovers
As an avid enjoyer of indie rock music, I am a fan of many bands that pertain to the genre, one of which is called The Backseat Lovers, an alternative/indie rock band from Utah. Some of their most popular songs include 'Kilby Girl' and 'Maple Syrup,' both of which may be classified as sappy and hopeless lyrics written about imaginary soulmates, juxtaposed with an upbeat scoring. Their full discography includes one full length album, entitled When We Were Friends, and EP called Elevator Days, and a handful of singles. This emerging band has exploded in popularity, embarking on multiple tours. They are currently traveling abroad for a world tour, which has made its fair share of stops in California. I was even lucky enough to be able to see their Los Angeles show at the Troubadour!
About the Contributor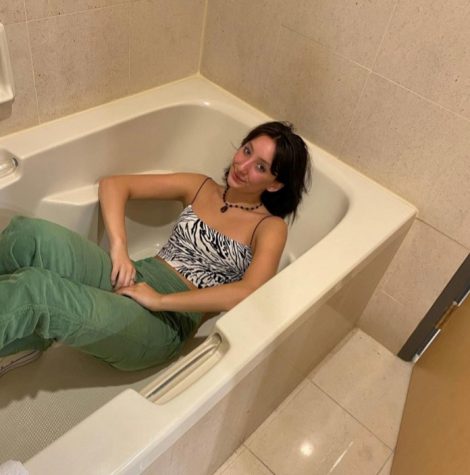 Julia Zitzke (she/her), staff writer
Hi, I'm Julia! I'm sixteen and a junior, and one of three captains of the varsity cheer team. I love music, my friends, films, and my cool cats. I don't...