Government Shut Down Part 2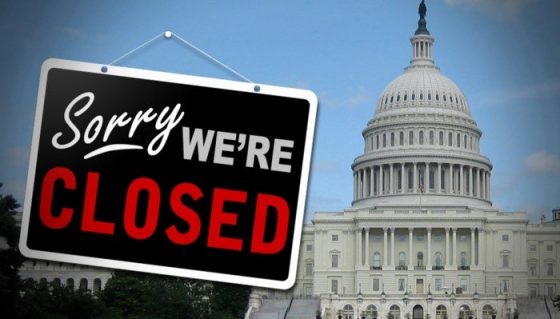 Hang on for a minute...we're trying to find some more stories you might like.
On January 20, 2018, a government shutdown had taken place due to a failure to pass legislation to fund government operations and agencies. According to CNN politics, the whole dispute began over DACA and immigration policies, which is the main issue people have with Trump and the building of his wall to keep immigrants out. This was the first shutdown since 2013, and no one knows how to react to our own government shutting down. They do not know how it will affect them or if it will hurt them in any way. However, the first shutdown ended on January 22, 2018 just two days later, and people began to breathe again as it seemed as if something bad was happening. Just around two weeks later, there had been an agreement that there would be another government shutdown taking place on February 8, 2018 and according to ABC News, Trump threatens another shutdown over immigration: "If we have another shutdown it is because Democrats do not want safety." Trump is blaming the upcoming shutdown on democrats and their decisions. The individuals involved are the Government in general, the President, and legislators and the senate.
This is an issue because the reason for this shutdown is the same reason we had one in January, because of immigration. My opinion for the second shutdown is that the government is shutting down due to Trump's focus on immigration and keeping people out. He needs to focus on other problems going on other than immigrants. I understand that it is a huge topic to consider but he is issuing a second shutdown because of it. A second shutdown seems unnecessary and a bit extreme for this subject.
· What will be decided during this second shut down?
· Will immigration always be the reason big decisions like a shutdown will be made?
· What steps is Trump going to take Iinorder to pay for the shutdown?
Sources: ABC news – http://abcnews.go.com/Politics/trump-threatens-government-shutdown-immigration/story?id=52882339 CNN politics- https://www.cnn.com/2018/01/17/politics/what-happens-government-shutdown-explainer-congress-budget/index.html