My Clothing Style Inspiration
My inspiration of clothes isn't one specific style, I could never choose. I enjoy wearing dresses in my favorite colors with cardigans, flannels, or with a man's button-up. I also love platforms with tights/fishnets or thigh high socks. I really love wearing my favorite band t-shirts with either jeans or a skirt for a more casual looking outfit with Converse or Vans. I like faux leather jackets, and jean jackets. Zip-up hoodies look good with any outfit so if it's cold outside I wear one. I also like any kind of cool or neat accessories from gloves, earrings, chokers, necklaces, bracelets, and rings. For my make-up I usually just wear some pencil eyeliner, black eye shadow, mascara, a bit of concealer, and a wine red lipstick. My clothing style comes from multiple subcultures and I take inspiration from a lot of them like emo, pastel goth, punk, and grunge.
About the Contributor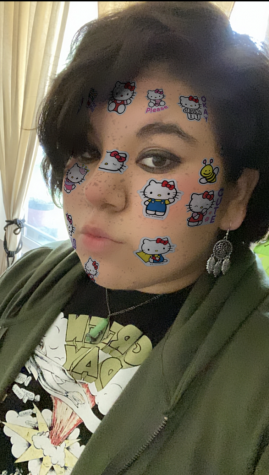 Abigail Neri, staff writer
Hi my name is Abigail Neri, I am a junior at Elsinore High School. I like to make earrings, bracelets, and necklaces. I also sing, draw, paint, and sketch....