What it's Really Like to Have a Job in High School
Once students reach the age of sixteen, many exciting milestones lie ahead. Many are quickly able to obtain a driver's license, which grants them a sense of freedom they had not before experienced. Yet, with driving comes many costs, such as car insurance, gas, and the expenses made on trips that require driving. This predicament encourages teens to search for a job, so they will have a steady way of providing for themselves without needing assistance from their guardians.
This idea, however, is not always executed as planned. I was in a position similar to this one, as I was responsible for paying off a trip to Costa Rica that will occur in the summer. I had applied to and interviewed at countless establishments, yet I was finally accepted to a little restaurant called Raising Canes Chicken Fingers (which is quite ironic, because I am a vegetarian who is now in charge of serving people chicken). Initially, I was excited about this new position, I felt that it gave me a sense of maturity and responsibility. This feeling did not last though. Although I do not dislike my work place particularly, the principle of having a job is not a great one. I have missed birthday parties, school events, and opportunities to spend time with friends due to my commitment to my job. I have also learned that food service workers are treated quite poorly by customers, despite the high respect and kindness that the employees display.
Sure, the idea of getting a job is, in theory, one that is worth the hardships, but if you are in a position that does not require you to work, I would recommend holding off as long as possible. I have learned this year that there is plenty of time for all of us to grow up and do adult-like things, like getting jobs and having intense responsibilities, yet we are only allowed to be kids for so long, so we must cherish these carefree and innocent times.
About the Writer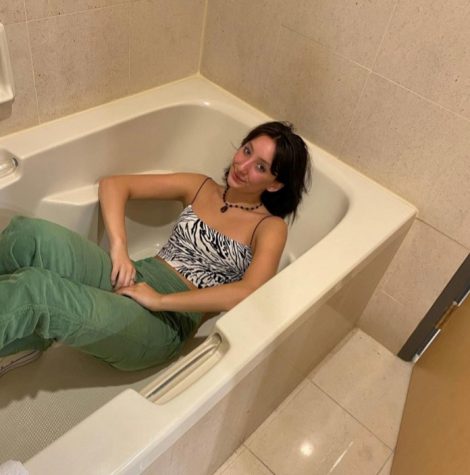 Julia Zitzke (she/her), staff writer
Hi, I'm Julia! I'm sixteen and a junior, and one of three captains of the varsity cheer team. I love music, my friends, films, and my cool cats. I don't...