My Goals For Next Year
My ambitions for next year will have to be stronger than my goals I had for this year. Since this is my last summer before I become a senior and have to go to college and get a job, I believe by putting out my positive thoughts about how my future will be is a good thing. During the beginning of the year all through February I want to have a temporary job that I enjoy. I do not want to work in a fast food place because those places are too chaotic for me. I would rather work as a receptionist assistant or anything where I could be making phone calls constantly. Right when I turn 18 I would like to start studying for my phlebotomy license and start building my resources from there. My mom has been encouraging me to get my license because it can be a part time job or a full time job depending on how I make my schedule. The best thing about being in phlebotomy is the ability to make your own schedule and have it fit to your own personal life. This could benefit my education, sports, family events and emergencies. Being a phlebotomist I can be my own contractor with the help of my mom who already has been working as a phlebotomist for over seven years. She encourages me to continue being busy while it benefits me in the best ways. Starting out as a receptionist assistant can help my skills of making multiple phone calls for my own clients once I become a phlebotomist myself. Having a job to help improve my skills that I will need most once I get my license will help prepare me for what I will be doing as a full time job. By September or early October I should have my driver's license and I will have even more freedom to get the life experiences I need to become a fully aware young adult.
About the Writer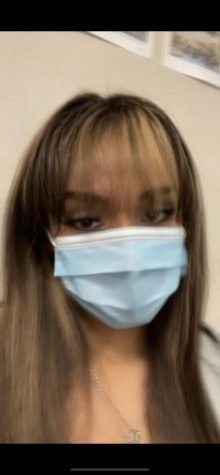 Evangelina Pelayo, staff writer
My name's Evangelina but I mostly go by my nickname, Evi. I've been playing soccer since I was 7 and I am now 16. I have two dogs, Ginger and Goku. My...