A Great Place To Go
We all need a place to go or things to do when we're hot, cold, sad or even hungry. When you're hot you could go to a pool but realize how many other people want to go. The next day it starts getting chilly outside so you stay in your house with a blanket while watching your favorite show. After awhile you start to get bored. Then you start feeling hungry so you decide to go out and eat but you don't know where to go. Then you sit and wonder where a great place to go is. Well, today is your lucky day. In today's story I will be calling out a few great places to go and things to do for whatever your feeling like.
Hot: water park, ice skating, movies, river, get out of town, stay in an air-conditioned indoor location, shower, go for a swim, nap in front of a powerful fan, make (or just eat) your own ice cream, periodically stick your head in the freezer, have a picnic, use up your summer fruit in a cobbler, run through the sprinkler, stick your head under the water hose, read under an umbrella, throw an "It's Way Too Hot" party, set up a splash pad, create a homemade pool in your truck, buy a few water guns, throw water balloons.
Cold: blow some bubbles from some mixture, allow them to land gently on the snow or a frosty surface and watch ice crystals spread across the thin water film of the bubble until it is all frozen. Throw hot water into the air and watch it drift away as steam, exercise, sip warm liquids, dress in layers.
Sad: write in a journal, listen to music, spend time with friends or family, draw to express the emotion of sadness, get a good laugh, walk around the block, declutter, give someone a hug, think about what went well, allow yourself to vent, and if you can't find a way to feel happy or positive find someone willing to help you.
Bored: go mini golf, rock climbing, hiking, cycling, reading, learning, documentaries, start or listen to podcasts, crossword puzzles, cooking, travel, gardening, art, music, crafts, writing, volunteer work, tye dye T-shirts, color in a coloring book, make your own movie.
Hungry: Baco, Lazy Dog Restaurant, Hamburger Mary, The Brass Tap, Luna Modern Mexican Kitchen, Rock & Brews, ETCetera Sushi & Thai Bites, the Hot Dog Shoppe, Lamppost Pizza, Main Street Brewery, Get Korean BBQ house, Reunion Kitchen, Mamma Mia, The Low-Key Poke Joint, Dave & Busters. That will be all for a great place to go. Thank You for reading and have a great week :D.
About the Contributor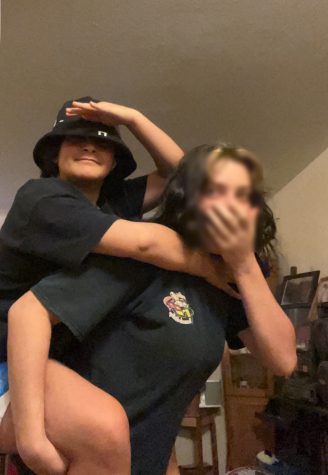 Serenity Solis
Hello everyone :D. My name is Serenity but everyone likes to call me Dora. Some things about me is I of course love writing, it's my way of expressing...