Canelo vs. GGG
The fight everyone has been talking about is Saul el Canelo Alvarez vs. Triple G. This fight will be one f0r the books this time around because they have fought 2 times before, resulting in 1 draw and the other a victorious win for my Canelo. They are both talented boxers who put it all on the line when they are out there in that ring, This fight has more money on the line because of their past and they have the people wondering how this time around will go. Will Canelo win Again for the second time or will Triple G finally win? Canelo's last match against Bivol wasn't his best due to the fact Bivol was out of his weight class resulting in Canelo's winning streak coming to an end and so when he finally lost, many people started to defame him and say his career was over and that he was old. But I don't think so–you win some, you lose some, and he is one of the best boxers of all time. He will go down in the books because of all the history he's made. So therefore I have my money on Canelo still this time around, as I don't believe that one loss dictates the end of his career. This fight will be interesting.
About the Contributor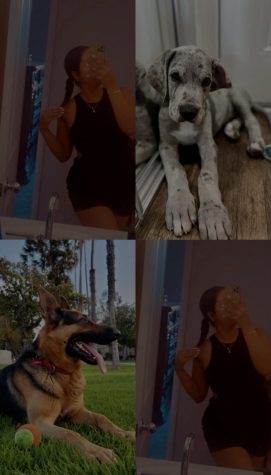 Barbara Z. Garcia
This is a little bit about me. My name is Barbara Z. Garcia. I'm a junior this year. This is my 2nd year here at Elsinore High. A little about me is I...