Apple Releasing the BIGGEST Event for the First Time This Year
Apple just launched the biggest event that went live on September 7th. It dropped the latest new iPhone 14 Pro, iPhone 14 Apple Watches Models (Ultra, Series 8, SE, and Hermès) and the updated AirPods Pro (2nd generation). The iOS 16 also has launched on September 12th with new changes to the lock screen, Mail, Maps, Wallet, Health, News, and so much more. Apple designed the phones with incredible features, such as the crash detection, and emergency SOS over satellite. Apple created amazing colors for the iPhone 14 and 14 Pro. The colors for the 14 is Midnight, Purple, Starlight, Product Red, and Blue. The colors for the 14 Pro are Space Black, Silver, Gold, and Deep Purple. I really like the Midnight and Blue colors on the iPhone 14.
The watches that Apple has designed are phenomenal and so well put together, and they made watches assessible for kids who don't have a phone to connect to. All they need is a parents phone to connect and they can stay in touch with parents, cousins, grandparents, and friends. Apple made watches also with crash detection, and emergency SOS over satellite. The watches can detect your heart rate if it's high or low and send notifications to warn you, they can detect your Blood Oxygen, and ECG (heart rate).
The iOS 16 was launched on September 12th and I love it. I love the changes on Apple Music, Messages, Settings, Notification Center, and my lock screen. I personally would get the iOS 16 because of the features but also the incredible changes that Apple has presented. My sister Haley who is a Cheerleader at the school loves it too and thanks me that I did it for her. If you don't already have the iOS 16 I would recommend getting it because of the wonderful features and changes that you don't want to miss (go get it!) Anyways, another thing Apple added to the iOS 16 is that Messages can be edited, unsend and marked to go back to the message later. You can also unsend emails. Apple really went all out with this new iOS 16 and I'm ABSOLUTELY SHOCKED!
About the Contributor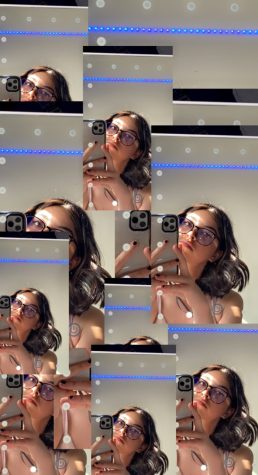 Maddy Martinez
Hi I'm Maddy and I'm a junior this year at Elsinore High! I like to listen to music such as alternative, pop, r&b soul, and rock genres. I love to...