Profile: Student Life at Elsinore with Danielle Toomer
In this interview, you'll learn about Danielle Toomer and who she is as a student at Elsinore High School, and who she is as a person outside of school. First off, she is a junior at Elsinore High School and is a super funny and chill person to be around. Her favorite thing about going to Elsinore is her friends. She has a lot of friends at school and has 8 friends she regularly talks to. Her favorite class is her second period History class with Mr. Guglielmana because "he makes the class fun and makes history interesting." She hangs out with her friends in the quad during break and lunch because "that's where everyone else is at." She goes to every single home football game and dresses up with the theme of the game; she loves the football games because " I love supporting my school football team." She is on a dance team for her club, BSU (Black Student Union), and is a team captain next to Emma Sims. In dance they start with stretching to warm up and then they move on to learning the choreography of the dance–right now they are only dancing to hip hop music. Outside of school, she dances for fun and helps her mom with her candle-making business. She loves the outdoors and loves going to the beach. What she loves the most is hanging out with her friends outside of school. They all go to different places together such as Canyon Lake, the movies, and to each other's houses. Her routine after she gets home from school is to eat some food, call her friends and do homework together on the phone. She has two pets, one is a dog named Coco and the other is a pet turtle named Barbie. This is who Danielle Toomer is in school and outside of school. She's a great person so I'd suggest for everyone to be friends with her and get to know her.
About the Contributor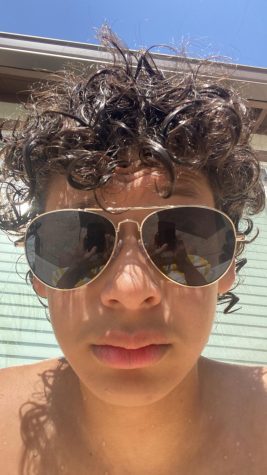 Damian Gonzalez
My name's Damian Gonzalez and I go by Damian. I have a ton of hobbies, some of which include lock picking, weight lifting, and puzzles. I'm 16. I have...