History of Soccer
One of the biggest sports in the world is soccer. Soccer is played in every part of the world and is a competitive sport. The sport was first created in 1863, and although the sport was made differently around the world, in 1863 England wrote down the first official sport rules. The first professional soccer match was played on November 30, 1872, it was a match between two national teams which were from Scotland and England. This match was played in front of 4,000 spectators and ended up as a draw, 0-0. After years we see the teams that are the best right now be created. The first ever Barcelona team was founded on November 29, 1899 by Joan Gamper. This team would play in friendly and amateur matches but then went to go play in various regional competitions in 1910. One of the best teams right now is Real Madrid. They were founded on March 6, 1902. Real Madrid was founded by 4 people, Juan Padros, Adolfo Meléndez, Carlos Padrós, and Julián Palacios. They all founded Real Madrid. As some may know one of the biggest rivals in soccer are FC Barcelona and Real Madrid FC, their first match was played on the 13th of May 1902. After 249 competitive matches Real Madrid have won 100 matches and Barcelona have won 97 and there have been 52 draws. There are more important things than winning matches, but the first ever championship in soccer was the World Cup of 1930. In this World Cup Uruguay won the first every World Cup. But you cannot play soccer without a soccer ball; the first soccer ball was created in 1855 by Charles Goodyear.  
About the Contributor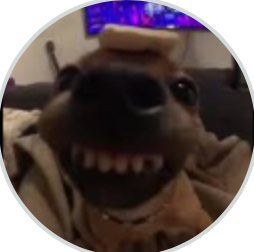 Menfil Chang
Hi, my name is Menfil Chang. I am a freshman at Elsinore High School. I've been in soccer since I was 6, I like to play soccer with my friends or most...