Profile: Student Life at Elsinore with Adrian Reyes
In this interview, you'll learn about Adrian Reyes and who he is as a student at Elsinore High school, and who he is outside of school. To start off he is a junior at Elsinore High School and is an amazing person who is super funny and polite. His favorite thing at Elsinore High School is "photography because it is super cool and the teacher is really chill and amazing." He plans on doing tennis offered by the school and hopes to get on varsity so that he can play more tennis. His favorite class periods are his 2nd and 5th. His second is a video class and his fifth is advanced photography because "I get to take photos of the sports at school and this year I get to be the director of the hype video for the tennis team which is super cool." This year he is going on a field trip for advanced video and it's his first ever field trip with his video class. Rob Moore came in on Wednesday to talk about all of the workshops and field trips he's going to do for the video class and Adrian is "excited for that because I'm getting out of school more and I get to learn more about photography." This is a shorter interview but from as well as I know him he is one of my closest friends I've ever had and he's a great guy.
About the Contributor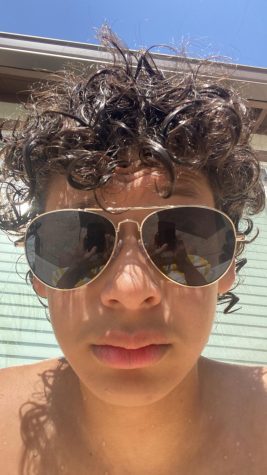 Damian Gonzalez
My name's Damian Gonzalez and I go by Damian. I have a ton of hobbies, some of which include lock picking, weight lifting, and puzzles. I'm 16. I have...