Profile: Student Life at Elsinore High School
This month's first interview is about Audrey Chov, You'll learn about Audrey and who she is as a person. To start, she is a super sweet and energetic person and it's always fun to be around Audrey. Her favorite thing about going Elsinore is "My friends because they give the school a better atmosphere and motivate me to go to school." One goal she has for herself by the end of the year is to get her license because "Once I get my own license I can drive myself places when want to and it gives me a sense of freedom." Her favorite class is Honors Medical English because of "the different medical subjects we learn about and the friends I have in the class." She usually hangs out in room 819 with her friends while they play cards or get tutoring from Jasmine. She is hoping to get back into her club volleyball and practice once she isn't sick. This is Audrey Chov as a person and a friend at Elsinore. She has been a good friend of mine since 1st grade and we've seen each other grow up. I hope we continue to be friends.
About the Contributor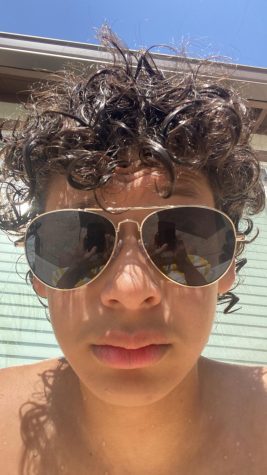 Damian Gonzalez
My name's Damian Gonzalez and I go by Damian. I have a ton of hobbies, some of which include lock picking, weight lifting, and puzzles. I'm 16. I have...