LAFC Champions
The final of the MLS happened on November 5th and we saw a really exciting match. The final match was between LAFC and Philadelphia, and this match was exciting because both teams were on top of their leaderboards, and they went up against each other. The match started off normally with LAFC scoring and Philly scoring one too. Then it all went bad for LAFC when their main goalkeeper made a slide tackle and broke his leg while they were at extra time, and after he had been taken off the field, he got a red card because of the tackle and LAFC had only 10 people in the field while Philly had 11. This was a big advantage for Philly because they could have scored, and they did, they scored a goal which changed the whole game because the game was now 2-3 which meant they would not go to penalties. But LAFC made a sub that changed the game, they took Carlos's Vela, and they put Gareth Bale in and at the last minute of the extra time which made the game 3-3 and they went to penalties. This was good and bad for LAFC, it was good because they still had a chance to win the championship, but it was bad because they had a goalie that has not played yet. So, the first penalty was taken by Philadelphia, and they missed it and it went over the goal, the second one was taken by LAFC which they scored, so at this point it was 0-1 so they had a chance, but the second penalty LAFC goalie blocked it!!! He had saved LAFC because they just had to score one more to win, and they did just that they had scored their last penalty and won. After the whole season they won, they really deserved this because the whole season they have been putting up a challenge to every team they went against. 
About the Contributor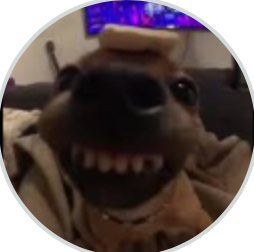 Menfil Chang
Hi, my name is Menfil Chang. I am a freshman at Elsinore High School. I've been in soccer since I was 6, I like to play soccer with my friends or most...