November News Of 2022
In today's story I will be talking about the news of November of 2022 as seen in the title. I will be summarizing a few stories then adding the link below the story on where you can find the full story (I did not write any of these stories only the summaries [For clarification].
The first story I will be talking about is "California police kill man who allegedly murdered family of teen he met online and kidnapped." As you can tell from the tittle, 28-year-old Austin Lee Edwards, wanted for connection of triple homicide in the city of Riverside, considered armed and dangerous opened fire at the SWAT team that was dispatched to chase his car down on the eastbound freeway. He was accused of murdering 69-year-old Mark Winek, 65-year-old Sharie Winek and 38-year-old Brooke Winek at a home in La Sierra neighborhood. The house was up in flames by the time the police arrived while he is also accused of taking a teenage girl, believed to be 15 years old that he catfished, after murdering the three people.  CBS News of Austin Lee .
Tracking the coronavirus in California: The total reported cases from coronavirus is 11,477,107. On a 7 daily average around 5,550 cases occur from the coronavirus, On a 14 daily change it goes up 5%. There have been 96,701 deaths, about 30 on a 7 day average, and +40.8% on a 14 daily change. 80.5% of the state population has received at least one dose of the vaccine and around 72.8 of the state population are fully vaccinated. Most cases are from the variant of the Corona Virus called Omicron. Corona Virus update.
Fentanyl update: Fentanyl has been well known for awhile especially around Halloween. The total deaths have increased 1,280% from 2016-2022. Fentanyl is a synthetic opioid much more powerful than heroin and consumed unknowingly in counterfeit pills. Fentanyl is most dangerous for people without a high tolerance for opioids including teens. Fentanyl has raised concerns for racism since more white people have died from fentanyl than African Americans last year but African Americans are dying at a higher rate. Fentanyl deaths.
California drought: California's urban water agencies say they have supplies to last about seven months, but 20% of them say they could be facing significant shortages including Southern California. California's Department of Water Resources surveyed the urban state water agencies to see how they manage tight supplies through conservation efforts and improved their drought planning. The report focuses on water agencies that serve about 3,000 connections representing 90% of our population but also states many suppliers may face soon challenges. Out of 414 report agencies 82% say they do not anticipate any soon shortages as long as current conservation efforts continue."That's a really important thing to get across, that early drought planning and conservation is working," DWR assistant deputy communications director Ryan Endean told reporters this week.California expected drought.
Former Dodgers star Yasiel Puig now says he is not guilty in sports betting case. Yasiel Puig withdrew from an agreement pleading him guilty for a charge of lying to federal investigators in a sport betting probe. His representative said that on Wednesday he has decided to plead not guilty in a sports betting probe."I want to clear my name," Puig said in a statement. "I never should have agreed to plead guilty to a crime I did not commit." Puig under the agreement would have been eligible for probation and would've had to pay a fine of $55,000. Without an agreement he could face trial with a maximum sentence of five years in prison. Attorney Keri Axel (Puig's Attorney) said in the statement "significant new evidence" prompted his change in plea. Axel did not state in the statement what the the new evidence might be, she told The Times through a spokesman "We are prepared to publicly share that information in the appropriate forum and at the appropriate time." Whilst in a court hearing around last week Keri said that messages left for Puig by an agent and one of his associates raised the possibility that Puig might've been entrapped. U.S. Atty. Jeff Mitchell, One of the two prosecutors working on the case stated that prosecutors have made their evidence available to Puig's defense team. Axel said: "Mr. Puig, who has a third-grade education, had untreated mental-health issues, and did not have his own interpreter or criminal legal counsel with him." Because he was to have alleged to have lied to investigators on a zoom meeting. The government alleged Puig had lost $282,900 on sports bets placed in the first half of 2019. The second half of 2019 Puig made "899 bets on tennis, football, and basketball games" on an offshore website, however there is no evidence in the plea agreement pleading this is true. Guilty or not?.
Most streamed artist in the world: There's not too much to say in this story besides Bad Bunny winning 3 years in a row for most streamed artist. Recently Spotify put out a 2022 wrap up showing Bad Bunny as one of the most streamed artist. In the United States, Bad Bunny was the third most-streamed artist, behind No. 1 Drake and No. 2 Swift. Spotify Bad Bunny.
Thank you for reading hope you had a great year :D!
About the Writer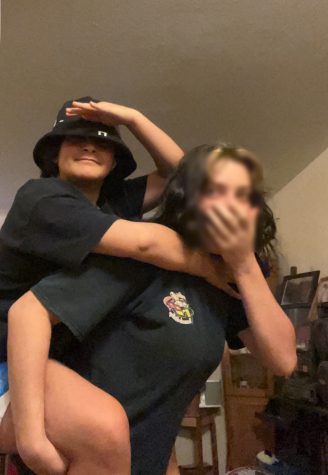 Serenity Solis
Hello everyone :D. My name is Serenity but everyone likes to call me Dora. Some things about me is I of course love writing, it's my way of expressing...