Profile: Student Life at Elsinore with Ian Anderson
This week's interview is about Ian Anderson as a first time student at Elsinore High School. To start off he is a freshman at Elsinore High School and is shy but funny once you get to know him. His favorite thing about Elsinore High School is the food since the food is better than his middle school's food. He is going to see about doing wrestling and soccer; next year he hopes to do both at the same time so that his conditioning carries over into both sports. His favorite class is 4th period P.E. because "it's the easiest class, you just walk around and dress out." He likes to hangout in room 819 with his friends while they all eat lunch and sometimes he plays soccer at the 500's. One of his goals is "to try and do wrestling and get a passing grade in math." One of his harder classes is English because "there is too much work and too many essays." Some of the things he enjoys about the school are the people here because they are all very nice. His two electives this year are digital media and Japanese but his counselor chose his electives for him, he would've wanted weights and art. This is Ian Anderson a new freshman at Elsinore High School. So far he likes the school and hopes to graduate here.
About the Contributor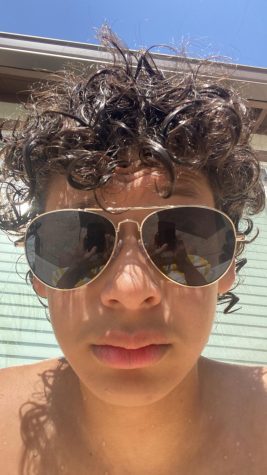 Damian Gonzalez
My name's Damian Gonzalez and I go by Damian. I have a ton of hobbies, some of which include lock picking, weight lifting, and puzzles. I'm 16. I have...