Leslie Rubio
Hang on for a minute...we're trying to find some more stories you might like.
Why did you decide to take part in the nationwide walkout that symbolizes our respect for the 17 people that passed away in the Florida school shooting?
"One day I was in my third period, which is Asbury's class, and Mr. Templeton came to our class and told Asbury that the superintendent has allowed the students to participate in the school walkout, and this made me think of the Sandy Hook school shooting in 2012 and how at Think Together we created paw prints with the names of every single person that died on them. And so we discussed it in class, and this is a topic that involves all of us as students, because this is a school safety issue and people can see that this is a matter that needs to be resolved."
About the Writer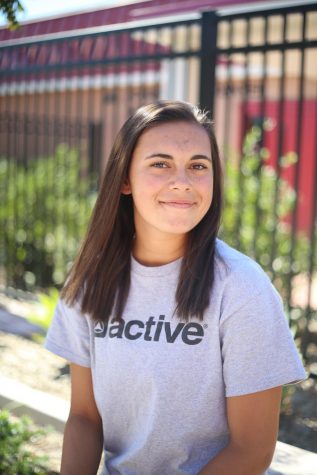 Breanna Sanchez, Staff Writer
Breanna is a senior at Elsinore High who is one of our varsity girls golf co-captains. What she enjoys most is hanging out with friends and family. She sees herself in the future as a successful sports manager for only the best sports team in the US and playing golf with Rickie Fowler every weekend.