Profile: Student life at Elsinore High School with Daniel Haug
To finish off this semester there is one final interview, you'll learn about Daniel Haug and who he is as a student at Elsinore High School. To start, he's very funny and always has jokes for any situation and overall he is a great person. His favorite thing about going to Elsinore is the wrestling program because "you get to slam people and you get to make new friends." He is hoping to get into some wrestling games before the season is over since he joined late. His favorite class is history with Mr. Weismann because " he makes history fun to learn about he engages the classroom a lot with fun activities." He usually hangs out by the tables in front of the office and for lunch he goes to either Mr. Hodges or Mr. Weismann. Before the year ends he wants to hangout with his friends one more time before he switches schools. This is Daniel Haug as a student at Elsinore High School he likes the school and wishes the best for his friends before he leaves.
About the Contributor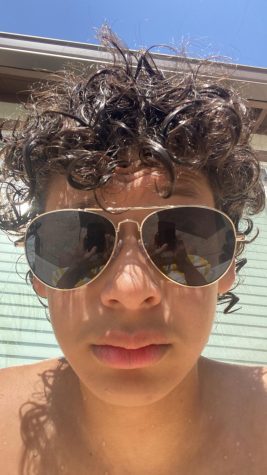 Damian Gonzalez
My name's Damian Gonzalez and I go by Damian. I have a ton of hobbies, some of which include lock picking, weight lifting, and puzzles. I'm 16. I have...