Ava Max New Album "Diamonds & Dancefloors" Releasing This Week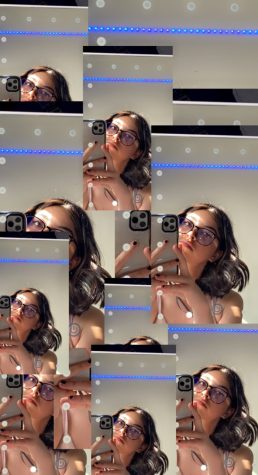 More stories from Maddy Martinez
The 29 year old pop singer Ava Max is dropping a new album Diamonds & Dancefloors. Ava has recently released and teased new songs on social media and they are streaming on the radio and becoming hits all around the world. Last year in April Maybe You're The Problem became a hit single and it's number 3 on her album. It has over 100 million streams on Spotify and hitting the charts on Today's Pop and Today's Hits on Apple music. I relate to this song because it talks about after getting out of a relationship and finding out that her partner made her feel like the problem, even when she wasn't and making her feel worthless. You should give it a listen if you came out of a toxic relationship or are in a toxic relationship. She dropped her second song Million Dollar Baby months later, that would be number one on the album, and was released on September 1st last year. Weapons became the third song that became a hit and was released on November 10th and it's number six on the album. It has a upbeat feel to it that makes it very good for using to work out or to dance to it. Dancing's Done became her fourth release off her album and was released on December 20th and it's the last song on the album. I use that song to get me motivated or to also dance to. One Of Us was dropped recently last week on the 12th of January and it's number ten on the album. Lastly Cold As Ice recently just came out and dropped on the 24th of January and the singer posted it on her Instagram that morning. Diamonds & Dancefloors is the upcoming sophomore studio album that would be released on January 27th, 2023.
About The Singer ↴
Amanda Ava Koci also known as Ava Max is a American singer and songwriter. In August 2018 after signing off with Atlantic Records she became famous from her breakthrough single Sweet but Psycho. The song has reached over one billion streams on Spotify and it's her number one song that became a hit in 2018. In March 2019, she released a single So Am I, which reached top 10 and in March 2020 she releases her song Kings & Queens that went number 13 on the Billboard Hit 100 and at number 19 on the UK singles chart. In the middle of August Ava released a single Torn on the 19th and it has  millions of replays on Spotify. Ava released her debut album Heaven & Hell in September 2020 and became number two on the UK Album Charts. Ava performed at the New Year's Eve Time Square event and sang Maybe You're The Problem, Kings & Queens, and Million Dollar Baby to celebrate her upcoming album releasing in 2023.
My Favorite Songs ↴
When I first started listening to Ava Max, I listened to her around the middle of 2020 so basically when we were in quarantine. I had a close friend mention her at that time and I started listening to her most recent songs and soon from when she first started releasing music. My top favorite songs I like currently from Ava are Sweet but Psycho, My Way, Blood & Sweat & Tears, Freaking Me Out, Kings & Queens, My Head & My Heart, Born to the Night, Torn, So Am I, Salt, Million Dollar Baby, Maybe You're the Problem, One Of Us, Dancing's Done.
About the Contributor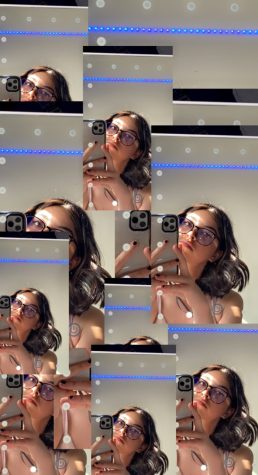 Maddy Martinez
Hi I'm Maddy and I'm a junior this year at Elsinore High! I like to listen to music such as alternative, pop, r&b soul, and rock genres. I love to...