Barcelona Loses Against Manchester!!
After Barcelona's elimination from the Champions league, they were sent to the Europa league. They were sent straight to the knock out stages against Manchester United, but this wasn't the first time they went against each other. They went against each other 15 times, with Barcelona winning six of the matches, compared to Manchester United only winning 4 of them with 5 draws. Barcelona went against Manchester twice, once at their home stadium and once at the other team's stadium. The first match was played at The Spotify Cam Nou, which is Barcelona's home stadium. According to a lot of journalists this was one of the biggest matches ever, bigger than any match in the Champions league. Barcelona's side had almost all of its star players playing that night. The only star they didn't have was there winger which was Dembelle because he has an injury until early March. But with Manchester they had all their players playing, and after a long 90 minutes the score ended 2-2 which was really good for Barcelona because Manchester United has been having the best season ever. But it all went down when Barcelona headed to Manchester at old Tranford, Manchester's home stadium, but this was really good for Barcelona because Barcelona had gotten two suspensions in their home match with Pedri and Gavi out, so this was really hard for them. After another long 90 minutes they had lost 2-1. But after the match Barcelona's manager Xavi said, " The suspension and the injures are not an excuse for out loss, we need to improve and this year we will come back stronger." Xavi basically saying that the team will improve but they need time. Another player from Barcelona, their defender Ronaldo Araújo said this after the match," Obviously I'm disappointed in me and the whole team but we need to keep our heads up and keep on fighting until we win this, this and all other competitions." Araújo is saying that the team will come back after the loss. Erick Tan Hag had this to say," Barcelona is a very good team, I'm proud of Xavi because he brought them out of the mud and built them up, like me to, it was a pleasure and a honor playing against them and I hope it was the same for them to not only Xavi but his players and my players." Both have respect for each other which was good, but with the players is something different, but it was a very good match for both sides.
About the Contributor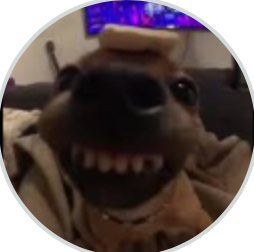 Menfil Chang
Hi, my name is Menfil Chang. I am a freshman at Elsinore High School. I've been in soccer since I was 6, I like to play soccer with my friends or most...