How to Actually Study
Studying can be an extremely grueling task to do, so here is a guide on how to make studying easier:
Create a Study Plan: Before starting, create a study plan that includes your goals, schedule, and study material. Identify the topics you need to cover and dedicate enough time to each subject.
Find a Study Environment: Choose a place where you can concentrate without any distractions. It should be a quiet place with good lighting and comfortable seating. Make sure you have everything you need, such as textbooks, notebooks, pens, etc.
Take Breaks: Studying for long periods without a break can cause fatigue and decrease productivity. Take short breaks every hour to stretch your legs, relax your mind, and recharge.
Use Active Learning Techniques: Passive learning, such as reading and listening, is not enough to retain information. Instead, try to engage in active learning techniques such as summarizing, note-taking, creating flashcards, or teaching the material to someone else.
Stay Focused: Avoid distractions like your phone or social media while studying. Use apps or browser extensions to block distracting websites or notifications.
Test Yourself: Regular self-assessment can help you identify areas of strength and weakness. Take practice quizzes or tests to assess your understanding of the material.
Get Help When Needed: Don't hesitate to ask for help if you need it. Reach out to teachers, classmates, tutors, or online resources if you're struggling with a specific topic.
Review Your Material: After you complete a study session, take some time to review the material you covered. This will help reinforce what you've learned and increase retention.
About the Contributor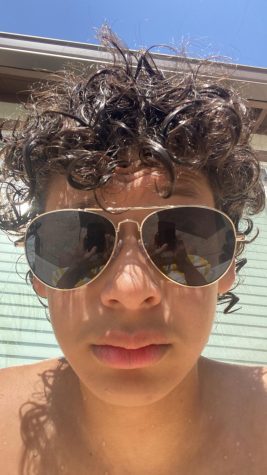 Damian Gonzalez
My name's Damian Gonzalez and I go by Damian. I have a ton of hobbies, some of which include lock picking, weight lifting, and puzzles. I'm 16. I have...