6 Weeks of the Work Program Finished! (Workout Routine)
On Sunday, March 12, my mom and I finished our workout program. Even when she wasn't feeling well, she pushed through to finish it up. We ended up doing our Saturday workout on Sunday, and it was the most difficult workout that we've done so far out of all workouts. It consisted of 8 moves, but each one had 100 reps! My mom and I had mentally prepared ahead of time, and did as many as we could. We didn't get 100 on any of them, but we got close with 60-85 reps. After we finished up, my mom and I both came close to crying because we were so proud of ourselves. This program is so far the best one we've done. It challenged us physically, mentally, and emotionally to stay committed and push through. As a treat, my mom and I had whatever we desired to eat and drink for the day. For dinner, I picked Papa John's stuffed crust pizza. We both enjoyed our day, but then woke up extremely sore the next morning. In the end, it was worth it to be able to finish this program.
About the Writer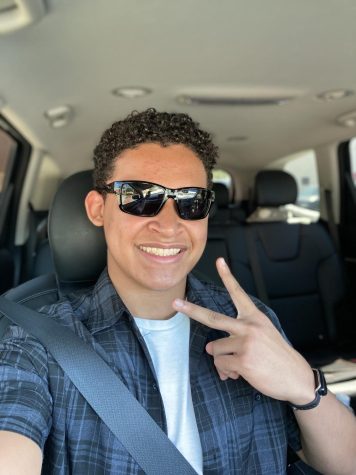 Adrian Duron
Hello! My name is Adrian Duron, and I am a junior at Elsinore High School. I love spending time with my friends and family, playing games, and listening...