Track and Field: Elsinore vs. Perris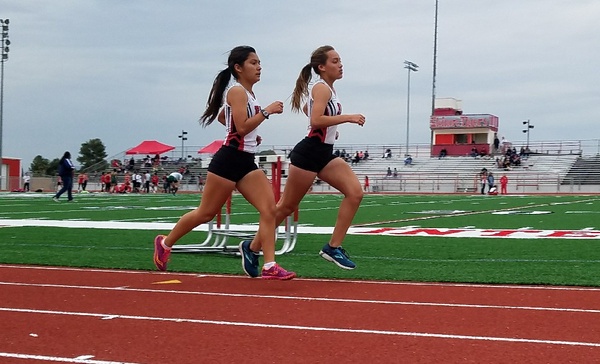 Hang on for a minute...we're trying to find some more stories you might like.
On Tuesday, March 20th, Elsinore took on Perris High School in a home track meet.  This was the first league meet for the Track and Field season, so it was very important to the whole team.  All members of Elsinore's team performed to the best of their ability and worked together to help score points against Perris.  In the end, Elsinore bested Perris in all four teams, with the JV girls winning 101-1, JV boys winning 105-14, Varsity boys winning 84-43, and Varsity girls winning 101-26.  Overall, the meet was a success and gave Elsinore a winning record at the start of the league season.  The team is very grateful to all those who came out to support the team, and is hoping to see more members of the student body come give their support at future home meets this season.