How to Prepare for the SAT
Hang on for a minute...we're trying to find some more stories you might like.
An important step that all students, who are wishing to pursue a college career, must take is to take the SAT.  The SAT stands for the Scholastic Assessment Test, and is used by schools to determine the placement of their students being admitted.  To a student striving for their dream school, the SAT can be one of the most important representations of their skill and ability, so it is extremely important to do well.  To prepare for the SAT, there are many highly rated study books and programs that claim to assist in achieving a higher score.   Ranked as the best book by bestreviews.com is the Kaplan Test Prep book, which can be found for the best bargain on Amazon.  The best study program is the Kaplan SAT Prep program, and there are many companies in the surrounding area for one on one preparation. For students who may not be able to pay for a prep book or program, there are great practice tests for free in the Career Center.
About the Writer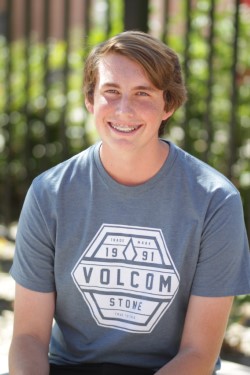 Spencer Massicot, Staff Writer
Spencer Massicot is a Junior here and is part of the Cross Country and track teams. Spencer's hobbies include watching his favorite show The Amazing Race, playing with his dog, and hanging out with his friends.