EHS HOSA 2018
Hang on for a minute...we're trying to find some more stories you might like.
During spring break, twenty-five EHS Advanced Sports Medicine and CTE students traveled to Anaheim to compete in the 31st annual HOSA competition. They competed in Medical Terminology and Spelling, Health Career Photography, Creative Problem Solving, Health Career Display, Public Service Announcement (PSA), and Sports Medicine. Most of these events moved on to round two where the student had to interview or perform that event in front of judges. On Saturday, there was an overall award ceremony to announce the Top five competitors for each event. This year in the Sports Medicine event, Jose Cardenas placed first and Kaylee Clark placed second. They are now first and second overall in Sports Medicine in the entire state of California. They will both be moving on to Nationals this summer in Dallas, Texas. This is the first time EHS is state champions in sports medicine. Also, we had five students–Justin Carroll, Lexi Birdsell, Ashley Jimenez, Amy Tran, and William Rivera del Carpio–place 8th in CA for PSA (Public Service Announcement) and Megan Watson place 10th in CA for Health Career Photography. In total, they had nineteen students make round two, eight students in the Top 10, and two students in the Top 2!
HOSA is not just a trip to have fun. These students spend months studying and preparing for each of their events and came in before school every Wednesday. They are expected to dress and act professionally while attending this conference. Sports Medicine is extremely excited to have Jose and Kaylee moving on to Nationals. Good luck to them this June!! It was a great trip for Sports Medicine and CTE this year and they look forward to Sacramento next year!
About the Writer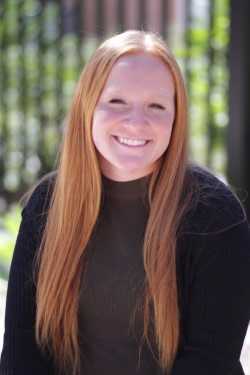 Megan Watson, Managing Editor
Megan Watson is a senior at Elsinore High School. She is very passionate about writing and photography. She loves to get involved around campus and help anyone in need. In her future, Megan aspires to become a high school English teacher and later work towards becoming an administrator. In her free time, Megan loves playing...