Senior Advice to All Classes
Hang on for a minute...we're trying to find some more stories you might like.
There is roughly a week left of school, and seniors are rigorously working to graduate. Not only have seniors worked hard for 4 years, but they have gained a greater understanding about their high school experience. Here are some seniors wanting to share their advice:
"Look out for yourself, don't rely on others" -Flor Meza
"High school is a short period of your life, don't take it so seriously" -Jenna Gillies
"There's no shame in eating ramen in college" -Anneliese Ball
"Do your homework" -Lukas Boltz
"Respect comes a long way" -Thomas Straugh
"Don't be afraid to choose a JC, you end up saving money anyway and then you can always transfer to a 4 year university" -Amber Nefzger
"Good luck" -Angelica Martinez
"Do the extra credit" -Gabby Muniz
And lastly, don't forget to enjoy your high school years.
About the Writer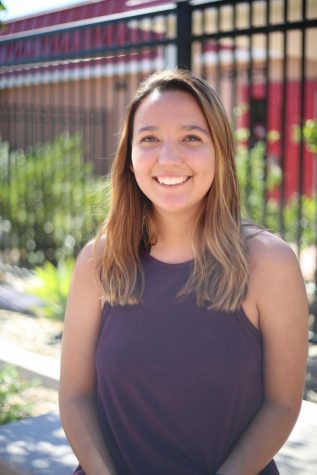 Lily Blanco, Managing Editor
Lily Blanco is a senior at Elsinore High School. She enjoys photography and she loves animals, so much so that she is a committed vegetarian. She holds a position as the Editor-in-Chief of the yearbook club. During her free time, she loves to spend time with friends camping and hiking. She also has experience in competitive...