Conspiracy Theories That Turned Out To Be True!
Hang on for a minute...we're trying to find some more stories you might like.
Project MK Ultra – The theory is that the CIA dosed people with drugs like LSD and stuff to experiment on them and attempt to find truth serums and perform mind control. They started out by using volunteers without permission and they also did this to prisoners and mental patients. This project left so many people permanently mentally disabled.
The FBI were spying on former Beatle John Lennon- Lennon was considered a threat because of his anti war songs, like "Give Peace a Chance." Not only did the FBI put Lennon under surveillance, but immigration service tried to deport him.
The government is spying on you- In 2016, government agencies sent a bunch of request for user data to Facebook, to Google, and to Apple, according to the Electronic Frontier Foundation (EFF).
The illuminati is linked to NSA (U.S National Security Agency)- There is an actually electronic link. If you type illuminati backwards it spells itanimulli. Type that onto a web browser and you will land on the Nasa website.
About the Writer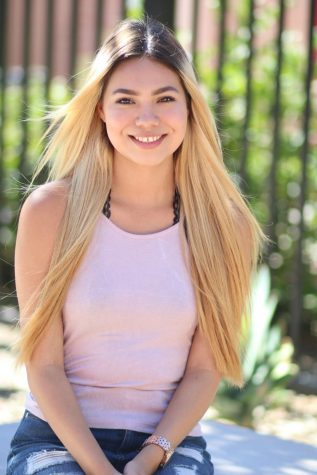 Lidia Ramirez, Staff Writer
Lidia Ramirez is a very nice person and very positive (only when she has had her coffee). She can be a bit complicated. She also has a deep obsession with singer Shawn Mendes. Lidia can be a bit shy but when you get to know her she is very outgoing.