Starbucks Manager Has Black Men Arrested
Hang on for a minute...we're trying to find some more stories you might like.
On April 12th 2018, in a Philadelphia café, our country witnessed yet another incident involving racial discrimination in our society and our justice system. The story is as follows. Two unidentified African-American men walked into a local Starbucks with the intention of meeting with Andrew Yaffe, the owner of a real estate development firm to discuss the possibility of investing in the business. The men asked to use the restroom and were denied access as a result of not having purchased anything and the manager asked them to leave. The duo was neatly groomed and did not seem to be causing a disturbance. After refusing to leave on account of the arrangements they had made, the manager took to the authorities. Soon thereafter, officers from the Philadelphia Police Department arrived. Yaffe protested their arrest and to an engaged audience of Starbucks customers asking, "Does anybody else think this is ridiculous? It is absolute discrimination." With that, the African-American citizens were handcuffed and held for nearly nine hours before being released despite a lack of sufficient evidence for such arrest. 
Immediately, the Philadelphia Starbucks location was flooded with protesters looking to fight for racial inequality, an ongoing issue. Kevin Johnson, Starbucks CEO, acted quickly and responsibly. Johnson spent several days in Philadelphia listening to the concerns of the public who were enraged over the flaw in our justice system. Upon first-hand interaction with the residents, Johnson determined that the issue was not Starbucks policy but the training of employees. An official spokesman for the company stated that the cafés are meant to be used as "community hubs." They are open to the public regardless of whether purchases are made. Johnson returned to the company with a plan to better educate those employed under the Starbucks name. On May 29th, there will be a mandatory training session in which over 175,000 employees will learn to take measures against "unconscious racial bias." For this day, more than 8,000 Starbucks locations around the country will be closed for business. Evidently, Starbucks had a very professional reaction to the issue and are going to great lengths to better the comfort of their customers and rid of racial bias as it pertains to their representatives.  
On a side note, the unidentified manager who caused the uproar in our society is no longer permitted to work for the Starbucks company.  
About the Writer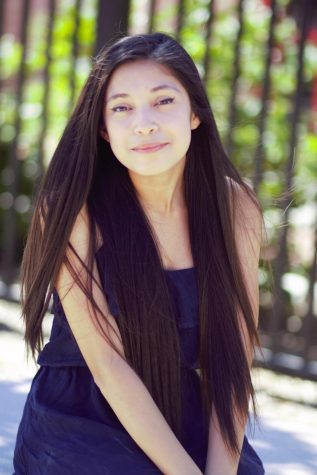 Selena Perez, Editor-in-Chief
Selena is a senior at Elsinore High School. She was the founder/president of the Newspaper club last year and is very enthusiastic about the new Journalism program. Selena loves creative writing and aspires to be a novelist. She is also a firm supporter of coffee and chocolate. She would like to thank everyone for visiting the...