Summer Time Is Coming Near…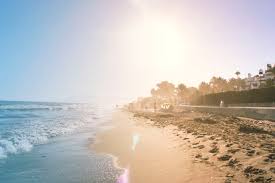 Hang on for a minute...we're trying to find some more stories you might like.
Some people have fun with summer but sometimes you run out of things to do and get bored. Here are some ideas for summer activities:
Go to the beach- the beach is a nice place to go when it's hot out, and there are plenty of things to do there. You can swim in the ocean, or make sand castles, or just tan a bit but not to the extent where you're all burnt. You can also bring some snacks and just lay there, and relax while eating some snacks.
Go to a park with friends- you can go for a walk and just listen to music while talking to friends and just enjoy your time out in nature.
Go out for ice cream- again, going with friends is always better, however you can just get yourself some ice cream and enjoy it while walking around.
Go watch a movie- going out to watch a movie during the night while it's cooler is nice, and a nice way to wind down from the day.
Go to one of the museums in San Diego – any of them will do, and just walk around too, they seem to have food around, they sometimes have corn, or shaved ice.
There's plenty more to do in the summer but these are just a couple of ideas.
About the Writer
Amber Nefzger, Staff Writer
Amber Nefzger Garcia is a girl from Cancun, Mexico and was born and raised there. She moved to California about a year ago and although she misses her home and family back in Mexico, she is content here. She has always moved around from place to place, moving from Mexico to LA, to Texas, back...