Yu-Gi-Oh! The Egyptian Gods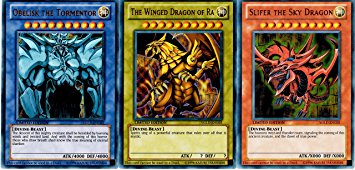 Hang on for a minute...we're trying to find some more stories you might like.
Yu-Gi-Oh! has some of the most renowned cards in the card game franchise, and, chances are, if you have seen the anime you have at the very least heard of the three Egyptian God Cards. Each of the cards have the same summoning condition which is requiring 3 monsters to tribute summon or set this card.  The first God Card introduced was "Obelisk the Tormentor" which when normal summoned effects cannot be activated and it cannot be targeted by spells, traps, or card effects, and if you tribute two monsters on your field, you can destroy all monsters your opponent controls, but it cannot attack the turn that effect is activated. The next card is "Slifer the Sky Dragon" which gains attack by the amount of cards in your hand times 1000, and when a monster is summoned to your opponents field Slifer makes it lose 2000 attack and defense (destroy if it brings it to zero by this affect). The last God is "The Winged Dragon of Ra" which cannot be special summoned, its normal summon cannot be negated, you can pay 1000 life points to destroy a card on the field, and if you pay all your life points until you have 100 the God gains that much attack. Unfortunately no one uses these cards as they are too slow for the current meta-game of Yu-Gi-Oh.
About the Writer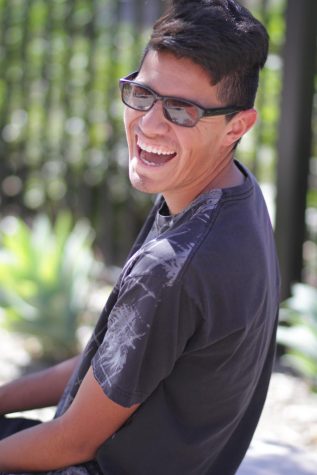 Jeffrey Munoz, Staff Writer
Jeffrey likes to eat and sleep. He likes going on long walks on the beach. Senior at Elsinore High School. Shout out to the boys: Kenneth Robert Salas, Edward Felix Felix, Michael David Alvarado, Arnikin Nik Phommatha.