Yu-Gi-Oh! News: Lair of Darkness Structure Deck
Hang on for a minute...we're trying to find some more stories you might like.
The new lair of darkness structure deck is out and it has not lived up to the hype that it was played up to be. Although the deck comes with good reprints like "Allure of Darkness" and "Foolish Burial Goods," the deck itself is susceptible to constant bricks, but their boss monster almost makes up for it. Their boss monster, "Darkest Diabolos Lord of the Lair" cannot be tributed by your opponent meaning that it is unaffected by the summoning condition of Kaijus. The way to special summon this card is from the hand or graveyard and there must be a dark monster tributed from your side of the field to tribute it; also if you tribute a dark monster your opponent places one card from their hand and places it on the bottom or top of their deck. Their field spell, "Lair of Darkness" turns all the monsters on the field into dark monsters and once per turn if you would tribute a dark monster to activate an effect you can tribute your opponent's dark monsters even though it is not yours. Overall, the deck is immensely fun to play, but you do not always start off with the best of hands which sometimes causes you to lose the game.
About the Writer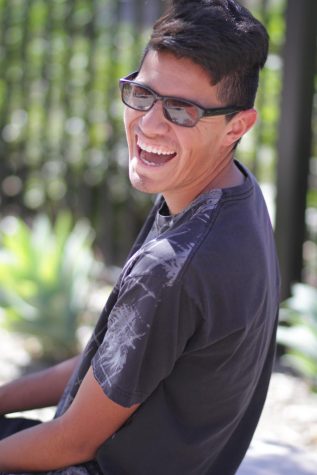 Jeffrey Munoz, Staff Writer
Jeffrey likes to eat and sleep. He likes going on long walks on the beach. Senior at Elsinore High School. Shout out to the boys: Kenneth Robert Salas, Edward Felix Felix, Michael David Alvarado, Arnikin Nik Phommatha.