Catacombs of Paris Facts
Hang on for a minute...we're trying to find some more stories you might like.
Many people do not know the Paris Catacombs history. "Empire of the Dead" is the underground city of about 6 million of Paris's dead. It is the largest historic mass graveyard in the world but still fascinating for the visitors.
The catacombs of Paris were built because the graveyards were overflowed near the areas of Paris and the bones were moved to the tunnels and packed into the tunnel walls.
There are many secret entrances to the Persian catacombs, but a small portion is open for the visitors.
There are miles and miles of tunnels, about 200, and without the experienced tourist guide, it is possible to get lost.
During World War 2, the Resistance used the tunnels to hide them from Nazis.
The depth of catacombs Paris is 20 meters.
The catacombs are also called " Cemetery of innocent people."
In 1793, a guy named Philibert Aspairt, got lost and died in the catacombs and his dead body found after 11 years. He was buried at the place he was found.
You can take a 45 minutes tour and it covers a tiny 1.2-mile long portion.
About the Writer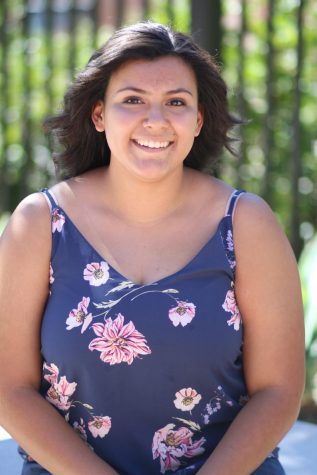 Gabbie Muniz, Managing Editor
Gabbie Muniz is a senior at Elsinore High School. She spends the majority of her time napping or thinking about napping. She is also a fan of chicken nuggets, particularly from Jack in the Box. In the future she wants to attend college and eventually hopes to become a successful Speech Pathologist. Some of her...