12 Things I Learned In High School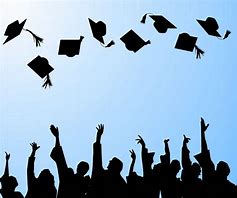 Hang on for a minute...we're trying to find some more stories you might like.
Everything is a learning opportunity, and I mean everything. 

 

Fear is essential for growth. Some of the best things I've done are things I've feared. If you are not afraid, you are within your comfort zone, and that is nothing but a detriment to yourself.

 

Anyone can do anything if they try hard enough. If you are motivated enough you can always change your situation. A straight 'F' student can become a straight 'A' student. A kid with no football experience prior to high school can make it to the NFL. We all have the potential to be amazing, but we do not all have the determination, and that is what separates those who feel accomplished from those who do not.

 

It's all about balance. I might've lost my mind by now had I not had a grasp of this one. It is important to care for yourself in every which way. Take your academics seriously but find time to nourish yourself, spend time with your loved ones, and have fun experiences. You can have a 4.0, be in good physical health, and make memories at the same time. Don't deprive yourself of one thing or the other.

 

Having a closed mind is one of the worst things you can have. It is not called being opinionated, it is called being naïve. The more knowledge you have of opposite views, the better you can understand your own.

 

Speak up. If no one had ever spoken up, slavery would still be legal, women would not be educated, no one would have the right to free speech, and we would likely be under the rule of a tyrant. Don't be afraid to stand up for what you believe in, regardless of how significant or minuscule it might seem. We are the future, that is a fact.
You can't concern yourself with everyone. You must focus on your own well-being and hold yourself to high standards, even if those around you do not care to do so. If the entire class decides to go jump off a cliff are you going to follow them? No…because you will be marked truant.
That being said, concern yourself with the rest of society. It is important to be educated on what is going on globally. Ignorant masses are conductors of mistreatment.
You can always do more. If it is not done perfectly then there is certainly room for improvement.

 

It is better to have no self-esteem than it is to have low or high self-esteem. Confidence is earned, self-esteem is not. If I know I have studied for a test, I will feel confident. If I have not studied for this test, I will not feel confident. Through all of this, my self-esteem remains the same. Thus, it is better to simply have self-love and be objective about your behavior. I learned this one from ENOUGH club, thank you Mrs. Bremer. 

 

You are defined by your actions in the face of adversity. You can choose to either allow yourself to fall into a pit of misery or rise to the occasion and come out even stronger.
It is okay to lose people. Often, we are only friends with the people we are friends with because we see them every day and enjoy their company. I had a best friend whose personality was practically identical to mine freshman year, and we are at varying levels now. Priorities change and so do people. The truth is that you cannot grow at the exact same pace as all of your friends. Nor will you come to value all of the same things. Simply, you must find the people who are right for you at that time. Those that line up with you the most will stick around. A few may even last forever.