Hawaii Volcano Ash Eruption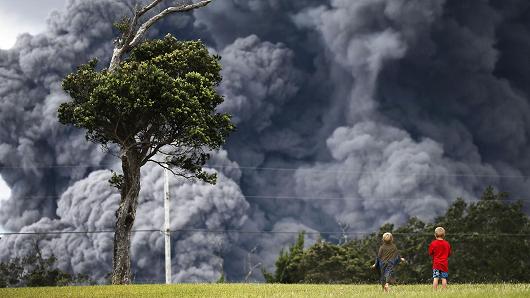 Hang on for a minute...we're trying to find some more stories you might like.
In Pahoa, Hawaii, its volcano Kīlauea made a lot of smoke and ash above the Big Island on Tuesday. There were many tiny earthquakes that shook the area, but the eruption was not that serious. There were many strong winds that were blowing the ash away from the island and scientists say there's little danger to the public. Also, authorities have been warning about this eruption and lava had been oozing out of the volcano. About 2,000 people who live in that area are leaving their homes, and 36 buildings have been destroyed by the lava flows, including 26 homes. Hawaii Volcanoes National Park has the volcano Kilauea which is going to remain closed to the public.