Why Does Dwayne Johnson Look Like The Rock????
Hang on for a minute...we're trying to find some more stories you might like.
I don't want to sound crazy, but I've noticed that Dwayne Johnson kinda looks like The Rock. I mean just look at the picture displayed above. It's uncanny. The only difference here is that The Rock is a professional wrestler and Dwayne Johnson is a famous actor.
Throughout my career as a conspiracist, I've created a conspiracy that connects these two individuals.
I've come to the conclusion that Dwayne Johnson is indeed The Rock. Have you noticed that they call him Dwayne "The Rock" Johnson? I just think they look too similar to be two different people. I've also noticed that they have never been seen in the same room together.
What do you guys think? Email me your thoughts: [email protected]
About the Writer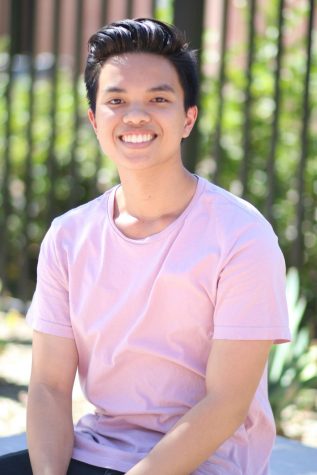 Franklin Pham, Staff Writer
This is Franklin Pham, an Elsinore High School senior. He spends most of his days sleeping. He is glad to be a part of the Tiger Times and an Elsinore Tiger. He also enjoys making people laugh on Twitter (@_FranklinPham_). He has a cat named Kiwi that is 6 years old. He likes browsing Reddit...