Two Story Lava Wall Blocks Crucial Escape Route
Hang on for a minute...we're trying to find some more stories you might like.
Since volcanic activity started 2 weeks ago in Hawaii, it has created a 20-foot wall of lava on Highway 137. Scientists said the new lava is hotter and moves faster to cover a wider area.
Road closures, however, aren't the only issue Hawaiians near the volcano are worrying about. The lava haze is a mix of hydrochloric acid and steam with fine glass particles that causes health hazards including trouble breathing and irritated eyes and skin.
Scientists said the acid in the plume was about as corrosive as diluted battery acid. The glass was in the form of fine glass shards. Getting hit by it might feel like being sprinkled with glitter.
The toxic plume traveled about 15 miles west of where the lava met the ocean. The active lava flows and bush fire was still a threat Monday morning. Officials added that sulfur dioxide levels have tripled and warned people to take action to limit exposure.
About the Writer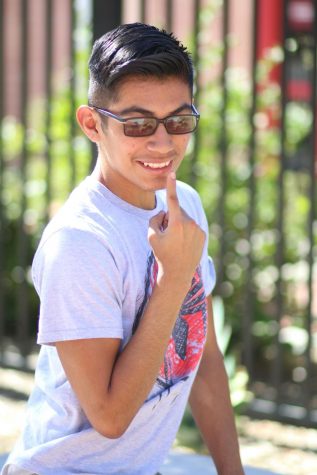 Osvaldo Aguilar, Staff Writer
This is Ozzy Aguilar. He plays football and enjoys playing video games in his free time.  He is a senior at EHS and has an easy going life. He has a dog named Rocky and a younger brother and sister. Ozzy thinks anime is the worst thing that has ever been created.  He also takes Spanish every...