A Hard Goodbye…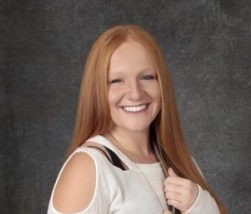 Hang on for a minute...we're trying to find some more stories you might like.
Today is the day… GRADUATION… Well Class of 2018 we did it!
As we finish our last year at EHS, I find myself reflecting on these last four years. As I get ready to walk across the stage to receive my diploma, I am often surprised at how far I have come. If you were to ask me how I would feel about this day two years ago, I would be overjoyed. Freedom, no drama, and no more homework. I regularly kept this in mind when I was having a hard day or felt graduation was getting further out of reach. However, as I reminisce during my last few days as a high school student forever, I find myself wanting to stay a little while longer. I often think about my mindset during my freshman and sophomore year and I laugh. Life will not get any easier than it is right now. The homework doesn't stop and freedom comes with responsibility as we become young adults.
Elsinore High School is a place I describe as home. I have spent numerous hours here, whether it would be for school, extra-curricular activities, or supporting another program. Throughout these last four years I had a variety of experiences. Some enjoyable, others, learning lessons, neither of which I would change because they all helped me grow and become a stronger individual. Don't get me wrong, as much as I love Elsinore High, I had my own struggles. Freshman year, I had a difficult time finding my place in school. Day after day I felt lonely and frequently questioned myself. During sophomore year, I started to find my place and met a group of my friends through sports. However, I still went through a period of being made fun of whether it be for my hair color, weight, or anything else they could think of. As I transitioned to an "upperclassmen" I became more determined to make a change. I finally loved school and wanted to help others find that same passion.
During my senior year, I wanted to challenge myself to get more involved and to make a difference on campus before I graduated. Well, I can say that I participated in Yearbook, Journalism, Peer Buddies ASB, Water Polo, Sports Medicine, Student Congress, Canon Workshops, and four years of AVID, each of which played a significant role in my life. I held a leadership role of Lead Copy Editor for the yearbook, Managing Editor for journalism, Peer Buddy leader, and captain in both basketball and water polo. Some of my peers would question why I would devote so much time to the school since I "don't receive much recognition" but I did not do any of these activities/tasks because I had to. I truly enjoyed helping out in any way possible if it would make it even a little easier for someone else. This taught me how to multi-task, balance my schedule, and meet new people. Whether or not I made a difference on campus I don't know, but I can say that I accomplished my goal of getting involved on campus.
Looking back, I am so thankful for all the opportunities I have been given during these last four years. Throughout this journey, I would not have been able to make it without the help of the teachers and staff at EHS. There are many teachers that I want to thank, but the two that stand out the most are Mrs. Hofmann and Mrs. Coogan. They are two of the biggest reasons I want to become a teacher. Seeing the passion and love they both have not only for the subject, but their students as well, makes me want to give future students that same experience. You both made me work harder and taught me more than I ever thought I would know. Thank you for always being great role models for me. I would also like to thank my biggest mentor, Mrs. Hamilton. She became a "mom" figure at school and was someone I felt I could always go to for advice. You have no idea how big of an impact you played in my life. Thank you for always supporting me and pushing me to become a better individual.
As I walked around campus one last time, I couldn't help but feel a little sad. I spent more time at EHS than I did at home some weeks, but I wouldn't change any of it. I leave here with a smile on my face because I am proud of Elsinore High School. The campus is filled with tradition that not all high schools get to experience. My advice to my fellow peers is to enjoy the short time you have in high school. You don't realize how fast four years go by until you reach graduation. My dream is to return to EHS one day to teach. As hard as it is to leave, I am excited for my next journey at California State University, Chico. Thank you all for the memories…I will truly miss this!!!
CONGRATULATIONS CLASS OF 2018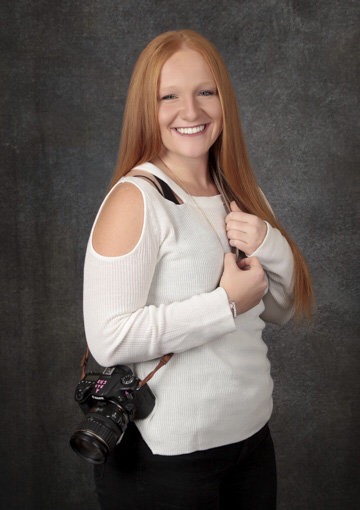 Photo Credit: Cherished Memories Photography