Profile: Clariece Obispo
Hang on for a minute...we're trying to find some more stories you might like.
Clariece Obispo is a sophomore here at Elsinore, and she is super cool.  She is so friendly and tries to meet new people everywhere, but one time she was too friendly and a stranger invited her to their house to help them clean.  Being friendly is good, but always be wary of stranger danger.  She is also a heavy lifting champion (see picture) and will defeat you in any sport. She is one of the top runners on the Cross Country team, and once this year's seniors are gone, she likely will be the fastest on the team.  She is underrated right now, but after she destroys everyone on the team, everyone will be shook.  She also thinks that she is a meme lord, but she really is not.  She can be pretty funny sometimes, but when she only speaks using alphabet cheez-its, she thinks she is funnier than she truly is.  Overall, Clariece is a great friend and should be praised for being so amazing.
About the Writer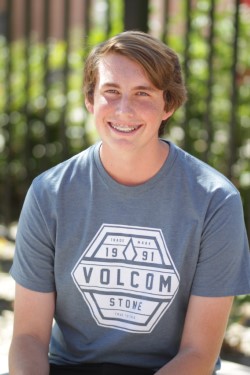 Spencer Massicot, Staff Writer
Spencer Massicot is a Junior here and is part of the Cross Country and track teams. Spencer's hobbies include watching his favorite show The Amazing Race, playing with his dog, and hanging out with his friends.