The Holy Fire and the Surrounding Schools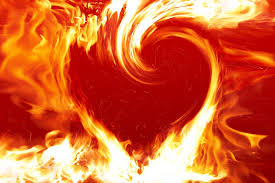 Hang on for a minute...we're trying to find some more stories you might like.
With the new school year dawning upon the city of Lake Elsinore, many students, old and new, were ready to pick up where they left off from the previous year, while they waited in anticipation for the 2018-2019 school year. As many students counted the final days of their summer break, a fire suddenly erupted in Holy Jim Canyon, unleashing its wrath on more than 22,000 acres. This became one of many wildfires throughout California, being dubbed—the Holy Fire. However, with the fire being extinguished for a number of weeks now, at the time, the schools around the area felt that it would be troublesome for students to attend school due to the fact that the polluting air filled with hazardous ash would negatively impact the students' health. Foreseeing the consequences, many schools felt the method to satisfy the concerns of the community was ultimately to extend summer vacation. Though some may say that the fire elevated stress levels due to the flames potentially burning homes and causing serious harm to the lungs, the fire may have done the opposite by alleviating stress for the students and adults by giving an extra week for both parties to prepare themselves both mentally and physically for the upcoming school year. 
About the Writer
Todd Aries Acebedo, staff writer
Todd Aries Acebedo is a seventeen-year-old senior at Elsinore High School who enjoys living on earth. This staff writer is an Aries and is a strong...