Should Schools Have Later Start Times?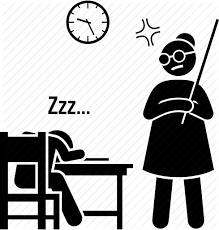 Hang on for a minute...we're trying to find some more stories you might like.
I believe that start times should be later. There doesn't have to be a drastic difference in the start time, but adolescents should be given more time to sleep! Being teens, we are known as responsible for our own sleep schedule, which makes sense, but we cannot control the amount of work load that we are given in each of our classes. A lot of students have announced that they don't sleep until 12 A.M or later because they were up doing homework. With this being said, it is easy to say that adolescents are not getting the correct amount of sleep hours. Teenagers are supposed to get up to an average of 8-10 hours of sleep, but with the struggle of late nights doing homework, a majority of us get an average of 6 hours of sleep. It's even worse for people who have extracurricular activities after school, such as sports, club meetings, etc. Imagine the amount of stress each student goes through. Adding stress on top of lack of sleep is not a very good combination. Even so, some adolescents such as seniors, juniors, and even some sophomores have after school jobs. Adding everything together, including homework, equals an extensive sleepless night. Some teens even wake up an hour or 30 minutes earlier in the morning to get ready and make themselves presentable for school. Not only that, but it is actually proven that students are worse academically when not getting the proper amount of sleep. Students would benefit even if the start time was changed to an hour later. So the final result is, YES. Schools should have later start times. For the justice of the students!
About the Writer
Hailey Schroeder, staff writer
My name is Hailey Schroeder, and I am sixteen years old. I was born on May 7th of 2002. My ethnicity is half Mexican and half Polish. I have a skin condition...