There's Room For Improvement: Campus Clean Up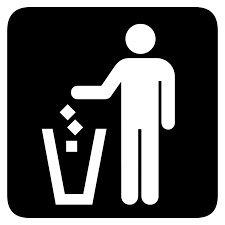 Hang on for a minute...we're trying to find some more stories you might like.
As many of you have heard during our morning announcements, it is extremely important to keep our campus clean! We have a nice campus although sometimes it can look a little dirty because of all the trash left behind by students. Elsinore High School is like a home and its our responsibility as students to maintain it clean.
During  school hours Mrs. Bremer takes action and picks up trash that she notices on campus and hopes that students do the same. She recently stated "Disgusting that kids don't pick up after themselves."  When walking around campus it's truly hard to not notice all of the trash laying around on the floors. Jordan Miech had something to say about trash: " There's a lot of it and I feel like we can do something about it."
Some students tend to think that it is the custodian's responsibility to keep it clean when in reality it's the student's obligation to pick up after themselves. "I think its kind of disgusting, I step on random stuff all the time and its gross," said Mckenzie Vitollo, a ninth grader. Kalei Anaya said, "Last year was bad and this year it's even worse-if you see a piece of trash just pick it up even if it isn't yours who cares just pick it up." Savi Bonaventure thinks that most students are lazy and there's a lot more room for improvement. All of Elsinore should take this into consideration and help with improving our campus.
About the Writers
Bri Lopez, staff writer
Bri Lopez is a senior, and she recently moved this summer from Orange County. Bri may seem shy when first meeting her but after getting to know her, she...
Peyton Miller, staff writer
Peyton Miller is a freshman at Elsinore High School. She loves to play softball and hang out with
her friends. Her favorite color is blue and she likes...