Representing A Hero
Hang on for a minute...we're trying to find some more stories you might like.
The numbers that students represent in their sport is not just a number, it is part of their identity. Many athletes around school are known for the number that they wear in their sport. Some athletes may choose their number based on family tradition, randomly, or because it is their favorite number. Two athletes here at Elsinore High School chose the number 17 for another reason — to represent their hometown hero, Eric Seaman.  
Collin Kerr, senior, and Kayden Martin, freshman, both play football at Elsinore High School. Eric Seaman graduated from Elsinore in 2003 and represented the number 17 throughout his high school football career.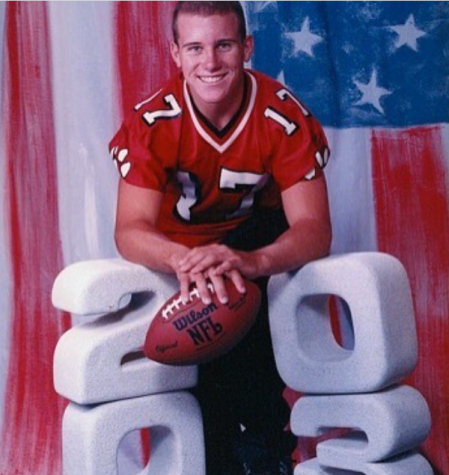 Eric joined the military in 2009. He married his high school sweetheart, Samantha, and they had two kids together. Their first child is a boy named Roman and their second child is a girl named Ryleigh. Eric maintained his family-oriented personality, although he was thousands of miles away, through emails, phone calls, and video chats.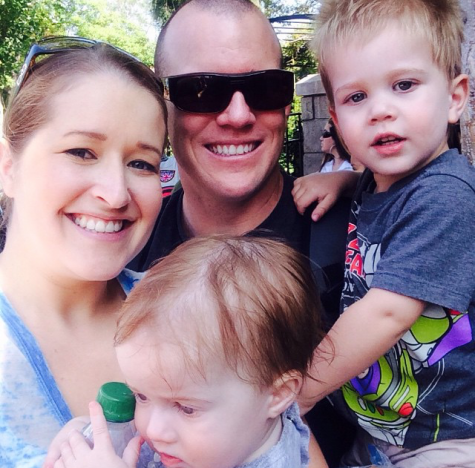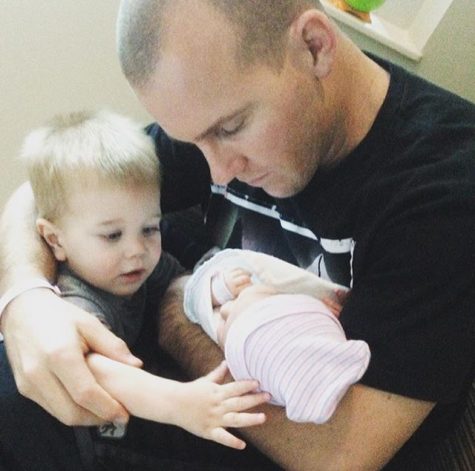 In April of 2015, a devastating earthquake struck Nepal, killing almost nine-thousand people and injuring twenty-two thousand. Eric went to Nepal to deliver aid to the earthquake victims. While on this humanitarian mission, UH-1 "Huey" helicopter crashed. There were six Marines, two Nepalese soldiers, and five injured civilians on board. Eric was one of the thirteen killed.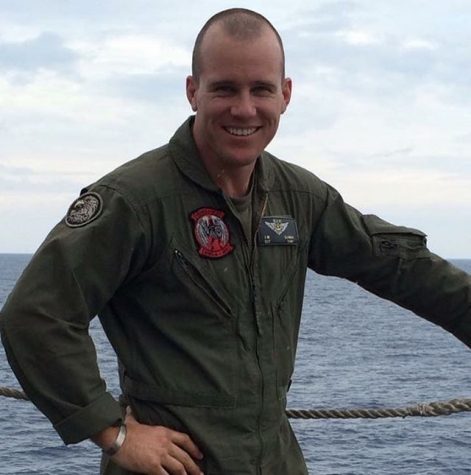 Eric's death devastated the community and especially traumatized his family. Although there is nothing that can be done to bring Eric back, his legacy lives on at Elsinore High School through the number 17. Collin Kerr and Kayden Martin, Eric's cousins, represent Eric every game and keep his spirit for football alive.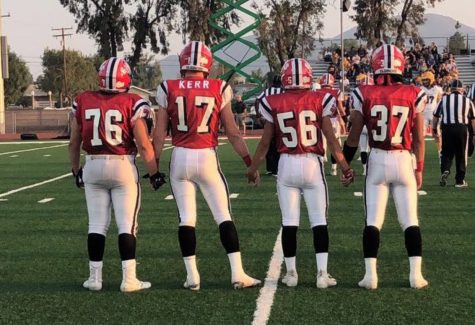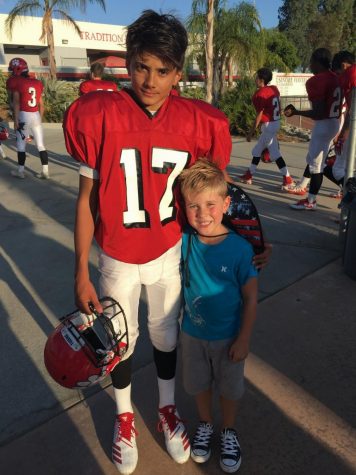 Collin Kerr wrote this letter to Eric in the 2018 Elsinore Football program: 
A message to my cousin,
OUR hometown HERO and 
Elsinore football alumni, 
Sgt. Eric M. Seaman
WWNF 10/7/84- 5/12/15 
May 12, 2015 we got the devastating news that you made the ultimate sacrifice. 
At that moment, I knew I couldn't do anything to help you but, I could make a difference and be there for your wife and kids and honor your memory in every way possible.  
I've dedicated the last 3 years and 4 seasons of my Elsinore Football journey to you. I've worn your number (#17) and fought on that field the way you fought for our country. Through my triumphs and failures, I hope I've made you proud.  
To Sam, Roman, and Ryleigh, Thank you for your love and support during my football career. I knew I had already won the game having you in the stands smiling and cheering me on.  
Sam, I admire your strength and courage. You're doing a great job raising my best friends. I can't wait to watch Ro and Ry grow. I'll be there to cheer them on in whatever path they take. LOVE you all.  
Love,  
Collin Kerr  
#prayersforeric #theoriginal17 #familyfirst