The Pressure to be Perfect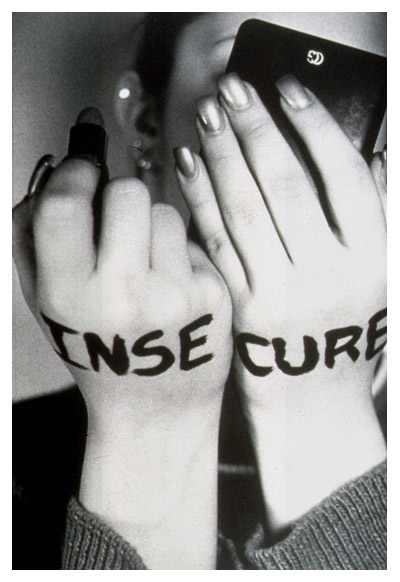 Hang on for a minute...we're trying to find some more stories you might like.
Women have a constant urge to be perfect. Why? With all of the so-called "role models" on the internet, it has lowered many women's self esteem. Girls tend to be the most harsh on themselves because they feel that they will not be accepted for who they are if they do not exceed a specific standard. It's most difficult when we are being compared to other people on a daily basis without even knowing it. We tend to scroll upon Instagram models and admire their physical appearance, but despise our own. It's our own battle that can be avoided, but we choose to accept the challenge. It affects us emotionally for we are only human beings who want to be good enough for whoever it may be.
This isn't necessarily true for every girl to live and breathe, but a large portion of it is. It's different for every girl. Some of us are insecure because of our bodies, while other are insecure about the way they look, their appearance in general.  54% of women from the age of 18-40 are unhappy with their bodies, and 80% of women admitted that the mirror makes them feel bad or ugly. So many adult women and teenage girls around the world want to be able to be confident in their own skin, and flaunt what they have. Why is it hard to be comfortable and confident just the way you are? It's difficult saying we feel judged, but sometimes that's how it is.
Everyone is judged. Men or women, but women specifically feel extremely insecure when it comes to liking someone. Crushes in general are tough, but the fear of your crush not liking you back because you're not "pretty enough" or "you're too fat," is a despicable feeling. Insecurities will always be there, but we can't let them get to the best of us. Every man and woman of all ages should know that they ARE perfect. Maybe not everyone realizes it, but you should know that there's someone out there who will find everything about you irresistible.
Society will continue to be what it is, so don't depend on the negative energy around you. Just take a look at yourself and LOVE what you see. If you know of anyone who is struggling with this type of issue, you must spread the positive vibes. Tell them their outfit's cute, or their hair looks really nice, just anything to give them a reason to feel good about themselves. The littlest things can make anyone's day. Say it and mean it. Every individual was born the way they were supposed to be, and every individual has the ability to love who they are and embrace every inch of themselves. The struggle to accept who you are or what you look like comes first, but after you get past that, no one can bring you down. As long as you love yourself then nothing can stop you from being the beautiful person that you are.
About the Writer
Hailey Schroeder, staff writer
My name is Hailey Schroeder, and I am sixteen years old. I was born on May 7th of 2002. My ethnicity is half Mexican and half Polish. I have a skin condition...