Danza Azteca Xochipilli
Hang on for a minute...we're trying to find some more stories you might like.
This was an amazing performance that, in addition to combining dance with a bit of theater, also fused Aztec roots with handmade musical instruments that gave life to a brief but incredible show.
Thanks to the dance teacher at Elsinore High School, Natalie Bout, many students had the opportunity to participate in the small show on November 1st after lunch.
The Segerstrom Center for the Arts presented "Danza Azteca Xochipilli" by opening its small presentation with a dance dedicated to the four cardinal points, referencing how their ancestors honored Earth and asked the almighty for permission.
Xochipilli, they explain, means the son of flowers, song and dance, and proudly demonstrate it by using traditional costumes and handmade instruments that have been handed down from generation to generation as a tradition in which the oldest teach the youngest people to build their own instruments.
The Huehue (whose meaning is the voice of the ancient or the voice of the ancestor) is a kind of drum made with the trunk of a tree covered in the upper part with cowhide.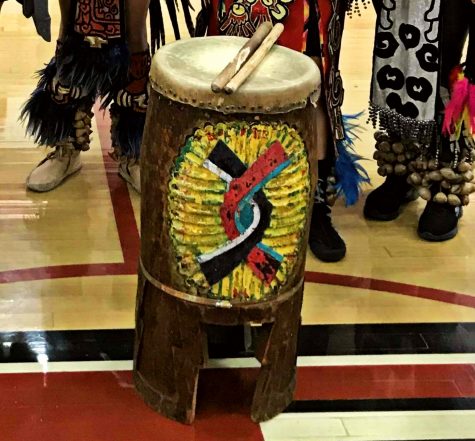 ---
The Teponaztli is more a kind of xylophone with two horizontal incisions that, when it is hit, produce high or low sounds according to the place where it is hit.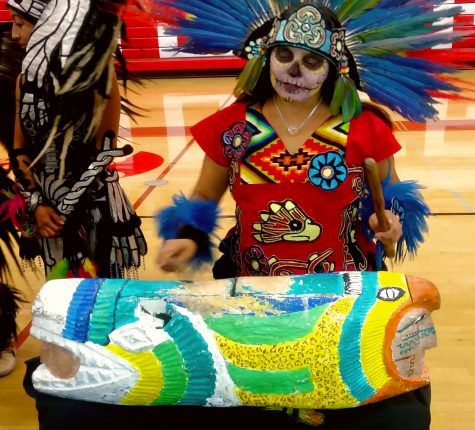 ---
The Atecocolli is a marine snail used as a trumpet and was used only as an emergency signal and the Tlapitzali are flutes that can mimic the sound of birds, the wind or the jaguar.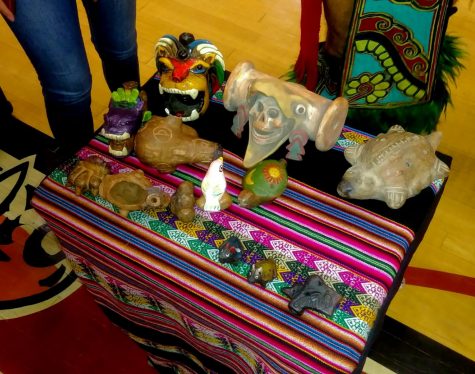 ---
The show kept the audience participating every second with interesting information, showing each and every one of us the powerful meaning behind this folkloric dance.
They leave us an immense teaching about the importance of their culture and wanted to convey, with inspiring words, the enormous respect they showed towards nature, explaining that we are the ones who need it and once it disappears we will go with it.
"As we were talking earlier with your teacher, it is very hard to come to perform to high schoolers because they tend to know 'EVERYTHING', and they forget their child inside of them. Never do it, always be yourself, enjoy yourself and that's what we're here for, to enjoy, because life is very short."
Without a doubt this was one of the most charming experiences I have ever had. When something is done with passion and good attitude anyone can feel proud of their roots… and even though many of us do not share the same culture, we appreciate this small sample that makes us understand much more a small part of the world.
About the Writer
Valentina Munoz, staff writer
Valentina Munoz is a senior at Elsinore High School. She enjoys everything related with art such as music, dance, writing, drawing, and filmmaking. One...