Apex Legends: Truly A Game To Sweep You Off Your Feet
February 14, 2019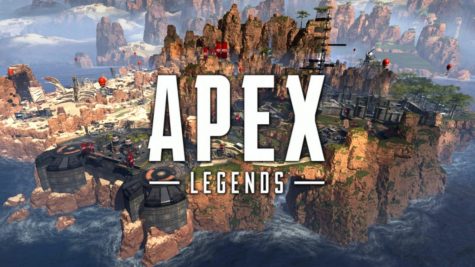 Apex Legends, made by EA is a new game that was released on February 5th worldwide. In just one week, they hit 25 million players. No advertising prior, not even a whisper or rumor floating around. This game just pulled the rug under everyone's feet in such a big surprise, as they gave their first attempt at the very popular game type concept.

This game follows the streamline of the most popular games, which is the following of Battle Royales. It kept its consistency with a wide variety of weapons, armors and a very big map with a circle to push you to the middle. Though, they added in a bit of their personal spice. It is in the same universe of Titanfall but without the giant hunks of metal. The map, gear and character designs align very closely to the original Titanfall game.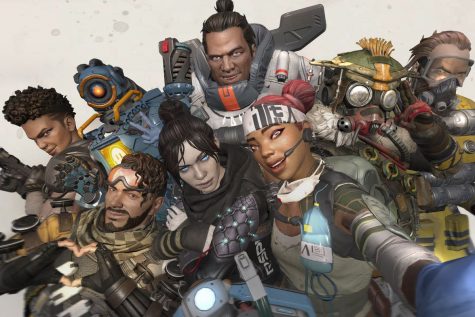 Apex Legends being a predecessor to many previous Battle Royales, filled in plenty of problems which many players had concerns about in other games. One was each one of these Battle Royales were missing something which could give the game more life. Pubg, being a very realistic third person shooter, became way too straight forward and a narrow play style. Fortnight, with its unique building feature does at times become very tedious and complex. And with CoD: Black Ops, despite its 500 million reel in at its launch, left some people a bit disappointed.

Apex Legends, despite many people's worries during the beginning, performed very well and executed many things right. Apex legends is a multiplayer first person shooter Battle Royale, with games consisting of teams of three and no exceptions for now. With teams of three, you can get your bearing more reasonably without the overwhelming team of four on you or an instant death in solos. Next is the inventory space and management. The inventory isn't vast and it isn't small either. With the limited size of inventory, many players can't camp out with an unlimited amount of ammo. Which will keep the action going as every player will always be searching for more resources to survive and win.

Action is around every corner, and it's not only because of big guns or many players. It's the free range of movement. You move relatively fast which can bring you from one destination to another and in battles will always keep you engaged by running to help your team when you're all spread out. Increased speeds down hills and zip lines and special abilities also contribute to move around and charge forward without any regards to fall damage or environmental hazards. Lastly is re-spawning which will always keep you involved. Unlike many Battle Royales, once they eliminate you after your downed phase, you're out of the game until one last team is standing. Apex Legends made it possible to revive all of your fallen teammates if at least one of your teammates is still alive. From encountering one team that took out 2 members of your team, you can still have pretty equal footing on the next engagement and turn the game around if you revive your teammates within a revive station.

Apex Legends to sum it up is a great game with easy going quick play features and to always keep the gamer engrossed in action. Many players have already given it a try and the amount of players in the future is expected to grow since the game is only a week old. The main reason why this game is growing at such a rapid rate is its top feature. This game is Free-To-Play.