The Infamous Day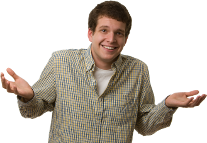 Hang on for a minute...we're trying to find some more stories you might like.
On February 19, the acclaimed "Senior Ditch Day" finally commenced! Though it is not a holiday, it is considered an infamous day for the dreaded teachers. Teachers would often express their anger by assigning insurmountable amounts of work the following day or reward the students who decided to show up to school. For me, a senior who was not able to experience the joy of a synchronized ditch, I have no regrets whatsoever. Of course, it would have been enjoyable to spend more time with my peers and create more memories with them but going to school had some benefits as well. I gained more insight on certain projects and assignments than others since I attended school today, as well as being able to gain a load of extra credit that in turn, boosted my grade tremendously. The following day, I was filled with regret, since friend after friend reminisced about their fun adventure during Senior Ditch Day. But, in their voices, I was able to sense a tone of remorse because most of their grades went down drastically. Of course, knowing my grades did the opposite of theirs filled my black heart with color. Ultimately, if you are a senior that cares about school, attend school during the infamous ditch day. 
About the Writer
Todd Aries Acebedo, staff writer
Todd Aries Acebedo is a seventeen-year-old senior at Elsinore High School who enjoys living on earth. This staff writer is an Aries and is a strong...