What Kindness Can Do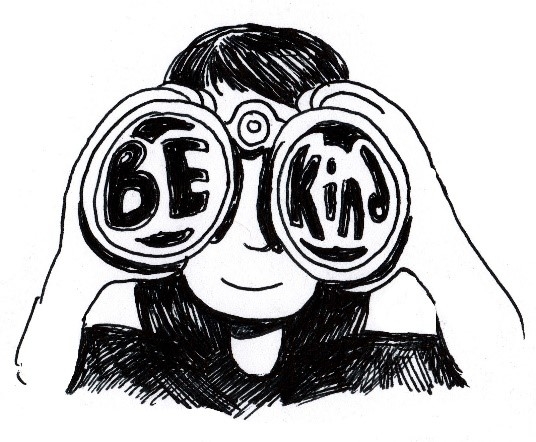 Hang on for a minute...we're trying to find some more stories you might like.
Imagine what the world would be like if we were all kind to each other. Imagine the things we could be capable of. Kindness is a gift that everyone can afford to give. I have kindled many friendships just by simply being kind. Kindness not only makes you feel good, but it gives a positive impact on our health. Being kind can not only make someone's day better, but it can inspire people to do better with their lives. It improves the way we see things. People really do get satisfaction in helping others.
One of my very best friend's today was made due to kindness. He was a new kid in 8th grade. He had came all the way from Taiwan and he was homeschooled his entire life until then. He used to jump from table to table at lunch, unable to find the right social group of friends for him. One day he happened to stop at my table along with my other friends. He talked, laughed, and just simply enjoyed our company as we did his. I tried my best to make him feel comfortable, because if that was me I would be in desperate need of comfort. Once lunch had ended I asked him to sit with us everyday. Of course, he said yes! Beside the fact that recently I switched to Elsinore, we have been inseparable. We do everything together along with my other buddies. Being kind can give you rewards, just as it did for me. It gave me a friendship to cherish for always! Being kind makes us happier, and being happier makes us more kind. Kindness is contagious, and I believe it is a chain reaction that should be started up. Even in tough times, be nice to others, but above all be nice to yourself. So before you think of being rude to someone, think of the consequences and if it is worth it. And if you see someone else being unkind to a fellow peer, make some magic, and spread your kindness.
About the Writer
Hailey Schroeder, staff writer
My name is Hailey Schroeder, and I am sixteen years old. I was born on May 7th of 2002. My ethnicity is half Mexican and half Polish. I have a skin condition...