"Five Feet Apart" Movie Opinion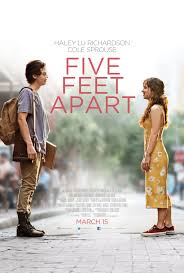 Hang on for a minute...we're trying to find some more stories you might like.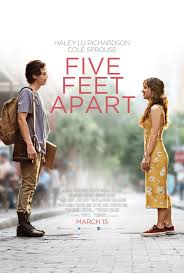 I have never said this before, but the book was ACTUALLY better than the movie. Don't get me wrong, Cole Sprouse and Haley Lu Richardson are amazing actors, but the book was WAY better. It just gave more detail, and the movie seemed very rushed. Also, the ending of the movie was different than the book's ending.
          For those of you who HAVE seen the movie, you know the ending of the movie ends with Will(Cole Sprouse) leaving Stella(Haley Lu Richardson) because staying will possibly kill her. Well ladies and gentlemen, the book ended differently. In the book there is a page that says "8 Months Later." Then you hear from Will, and he says he's at an airport going to Brazil for more treatment, and then he sees Stella. After that, we hear from Stella that she sees Jason (Will's friend) then sees Will. She then approached him, leaving five feet between them. I personally thought it was better ending than the movie's.