School is Ending and I Haven't Been Happier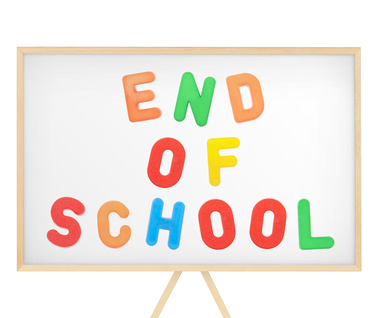 Hang on for a minute...we're trying to find some more stories you might like.
It's approaching… THE END OF THE YEAR IS HERE. I am so ready for summer 2k19. The year has never gone by slower in my opinion. It has been a good school year, but I am done, done, done, and done. I'm ready to sleep in, go to the beach, and not do homework. I hope these next two months go by nice and slow, so I can enjoy it all one by one. It's time to say farewell to all my teachers. I have been taught well this year, and have learned many things throughout the year, in and out of the school environment. I have met new people that have become my friends, and have had so many fun experiences. For example, football games, school dances,  pep-rallies, and more! Now that this year is over, I am still low-key looking forward to next year. Only because I am going to be a senior. I'm anxious for all the fun and exciting things to come. I'm excited for senior night, senior ditch day, the senior trip, prom, and overall, graduating! Time is going to fly by and I hope I am prepared for that because I know it's not easy out in the adult world. All in all, I want to say congratulations to all the SENIORS!! Hope you all have a great journey ahead of you!
About the Writer
Hailey Schroeder, staff writer
My name is Hailey Schroeder, and I am sixteen years old. I was born on May 7th of 2002. My ethnicity is half Mexican and half Polish. I have a skin condition...