Is Disney Taking Over?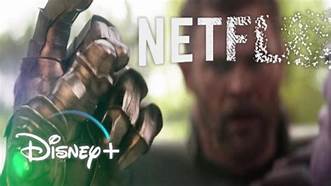 Hang on for a minute...we're trying to find some more stories you might like.
In the past year half of the Americans watched zero hours of cable tv, as most of these people are moving to services like Netflix and more than half of Americans subscribe to Netflix. Netflix basically shows anything you want to watch. Netflix has paid to have many original shows. No matter how much Netflix spends they still have a while until they catch up. And this is where Disney comes in. Disney is one of America's greatest companies, if you didn't know Disney owns ESPN and ABC News, which Disney gets paid for when it's on cable, and since that's going down, Disney is bringing something. In about 166 days Disney is launching its own service called Disney+ or Disney Plus, and it's only charging $6 per month, cheaper than Netflix. Disney owns Marvel, Pixar Animations, Star Wars, ESPN, National Geographic, Modern Family, and The Simpsons and over the past years Disney has made the top selling movies. For example:
Avengers Infinity War
Black Panther
Incredibles 2
Bohemian Rhapsody
In the past 6 years an average film has ranked $1.2 billion dollars. So imagine as soon as a movie that Disney owns comes out of the theaters you can't buy it you can only see it on Disney+.
This is what it's come to.