Friday Night Lights
Hang on for a minute...we're trying to find some more stories you might like.
Friday, August 23rd the first varsity football game of the season kicked off, when the Elsinore Tigers played the Fountain Valley Barons at home. The day started with a pep rally, which introduced the senior class of 2020 with their walk in. Later that day, before the game, ASB hosted a tailgate for the freshmen that included face paint, free food and drinks, as well as music. Students then began to overflow the Red Sea, which only got bigger throughout the game. Despite the aggressiveness of the Barons, the Tigers were able to stay ahead all game. Because of this, the Red Sea roared with excitement and the students confidently cheered on their team. As the night continued, the excitement did not fade away, and then during half time the Tiger band put on a lovely performance. And as the game restarted,the Red Sea once again came to life to show their support to the team. After many strenuous plays, the Elsinore varsity team won their first home game of the season 27 to 13, but they were not the only ones who won, the JV and Freshman teams also won their first games. Overall, the first week of football has been success for team 19.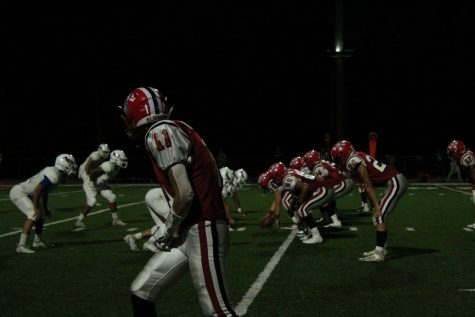 About the Writers
Merilyn Gomez, staff writer
Merilyn is a 17 year old senior at Elsinore High School who loves to dance and watch horror movies. She passes her time hanging out with friends and family...
Yareli Guerrero, staff writer
Yareli is a 17 year old senior at Elsinore High School. She enjoys to read and listen to music, as well spend time with family and friends. She loves watching...